Not everything is visible to our naked eyes, there's a lot going on in your mouth either on your tooth or within supporting structures that we cannot see without x-rays.
By taking x rays, your dentist is able to give you a comprehensive assessment of bone and teeth structures, allowing accurate diagnosis through the analysis of disease and its severity.
What can dental X-rays can detect?
Early small decays in between your teeth, which are not visible in your mouth.
Gum disease, assessing severity around each individual tooth and the whole mouth.
Problems with existing fillings, crown and bridges.
Dental infections, and the need for root canal treatment.
Assess wisdom teeth position, proximity to nerve, level of difficulty for removal.
Tooth development issues such as unerupted, malformed or missing teeth.
Bone tumours, cysts and calcifications.
Traumatic injuries of tooth and bone.
Temporomandibular joint problems.
Airway assessment.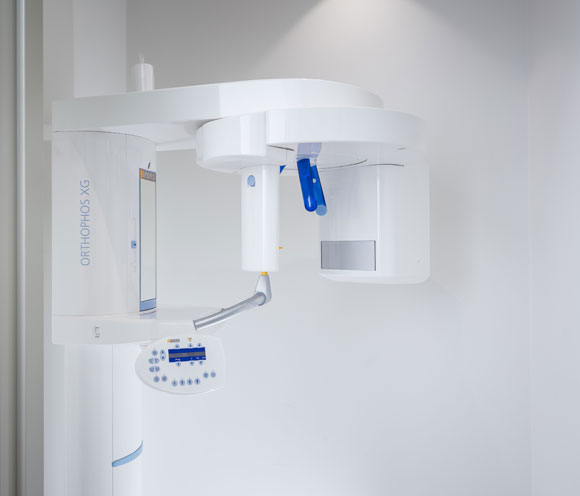 Are X-rays safe?
The benefits of having X-ray outweigh the risks. According to the Australian Dental Association, the radiation from dental X-ray is extremely low. No matter whether for kids or adults, x-rays can be taken safely. In fact, we are exposed to radiation every day from various sources, such as sunlight, airplane travel, soil, food and electrical appliances at home.
The amount of usual dental radiation is equivalent to 1-2 hours of flight time. This means, even if you are pregnant, dental x-rays can be taken, although we keep it to a minimum during this period.
The most common types of dental X-rays:
Periapical- Inside your mouth, it provides a view of an entire tooth, useful for single tooth assessment, such as during root canal treatment.

Bite-Wing- Inside your mouth, gives view of both upper and lower teeth and part of supporting structure, useful in assessing tooth decays and gum diseases.

Panoramic- Outside your mouth. Offers a bigger view of not only your entire teeth, but also jaw bones, jaw joints & nasal area. It is a valuable screening tool for your oral health.